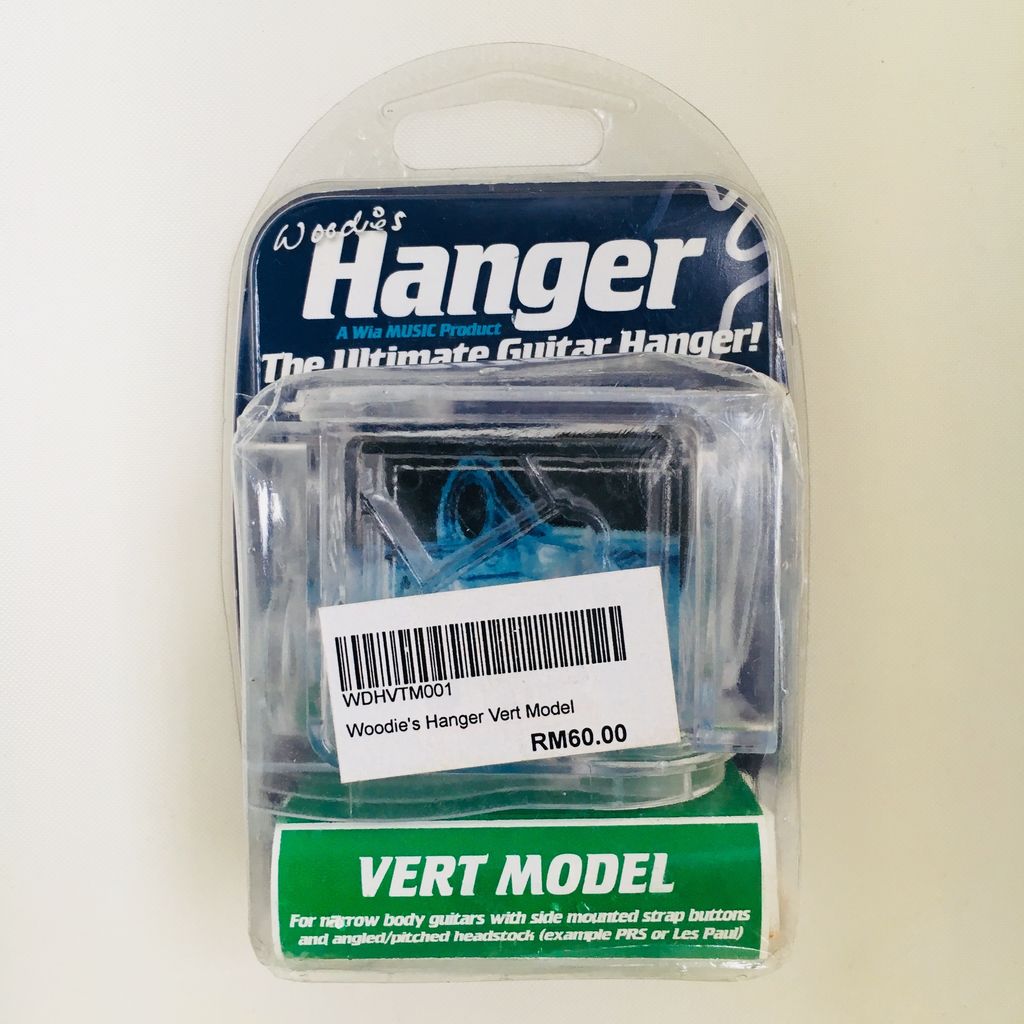 Woodies Hanger: The Ultimate Guitar Hanger - VM-02 Vert Model
Woodies Guitar Hangers securely attach to your wall with the supplied hanging hardware and have been designed to safely display your guitar by simply attaching to the wall hanger by the strap button. No additional contact with your guitar to either the hanger or the wall. No risk of damage as long as you follow the simple to install instructions. Hangs your guitar virtually invisibly to display your guitar like a work of art.
FREE SHIPPING WITHIN MALAYSIA!