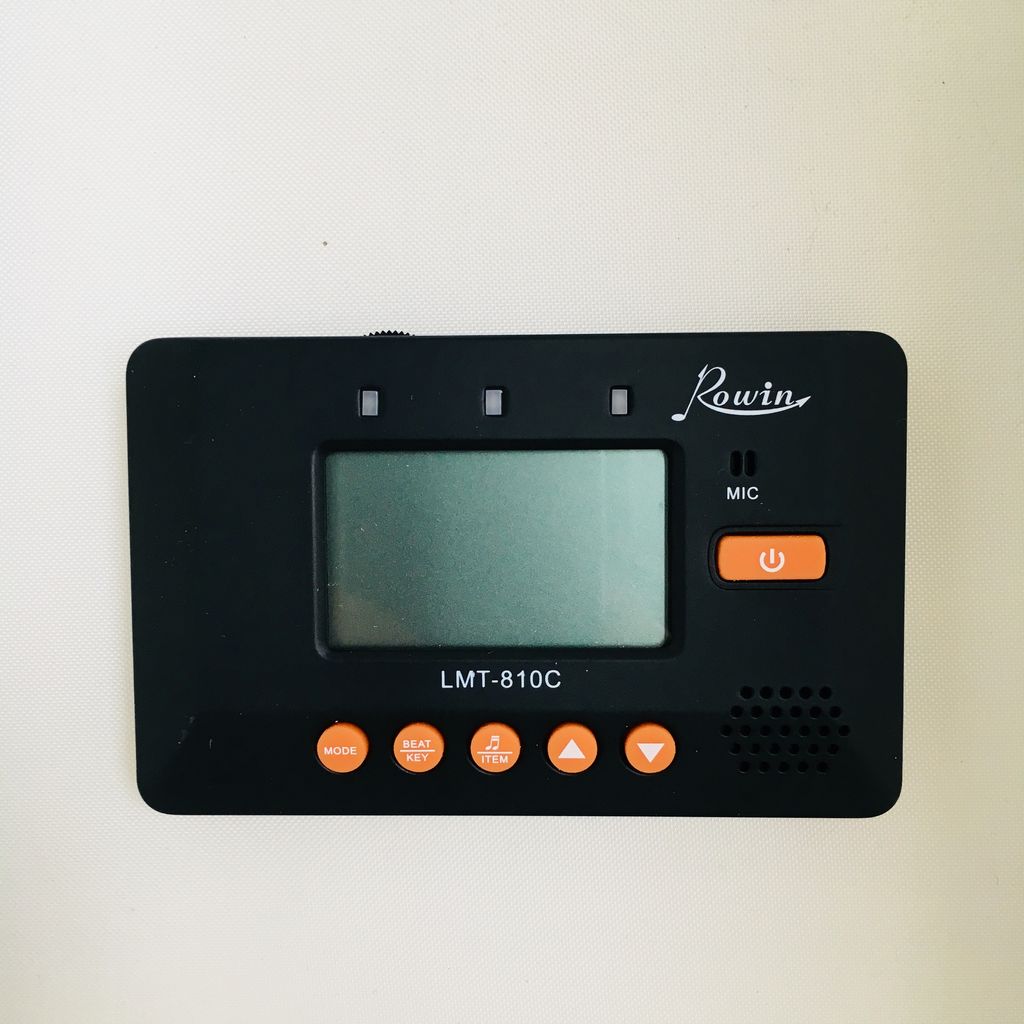 Rowin LMT-810C Chromatic Tuner and Metronome
LMT-810C Chromatic Tuner and Metronome
Packed with features, this classic design tuner / metronome is amazingly accurate and easy to use. Simply hold near your stringed instrument and play (or plug in and play). With a large LED display (black on gray), and green/red pitch indicators, it's never been easier.
Intuitively helps you tune your acoustic instrument by displaying a red light when the note is sharp or flat and a green light when the note is in tune.
1/4" Direct Input
The tuner features a 1/4" guitar jack input for use in loud environments. Plug your guitar straight in and the tuner will automatically switch from microphone to jack input mode.
Piezo Pickup Included
If you need to tune in a loud environment, and your guitar does not have a pick up, never fear! The tuner also comes with a piezo pickup that you can clip onto your guitar and plug into the direct input on the tuner.

Metronome & Tone Generator
An added bonus with these tuners is the inbuilt metronome to help you keep time. Simply select the tempo and time signature and the tone generator will tap out the beat. In addition, the tone generator doubles as a tuning whistle, generating the 6 notes of a guitar (E, A, D, G, B, E).
Specifications:
Metronome
Tone Generator (Tuning Whistle)
Piezo Pickup Included
For use with any instrument (chromatic)
Unique Multi Tone Function
1/4" Direct Input
Large LED Display (Black and Grey)
LED pitch indicators
Standard Temperament: A4=440Hz
Dimension: 100x62x13m
Stand / Prop on Back
Colour: Black
FREE SHIPPING WITHIN MALAYSIA!