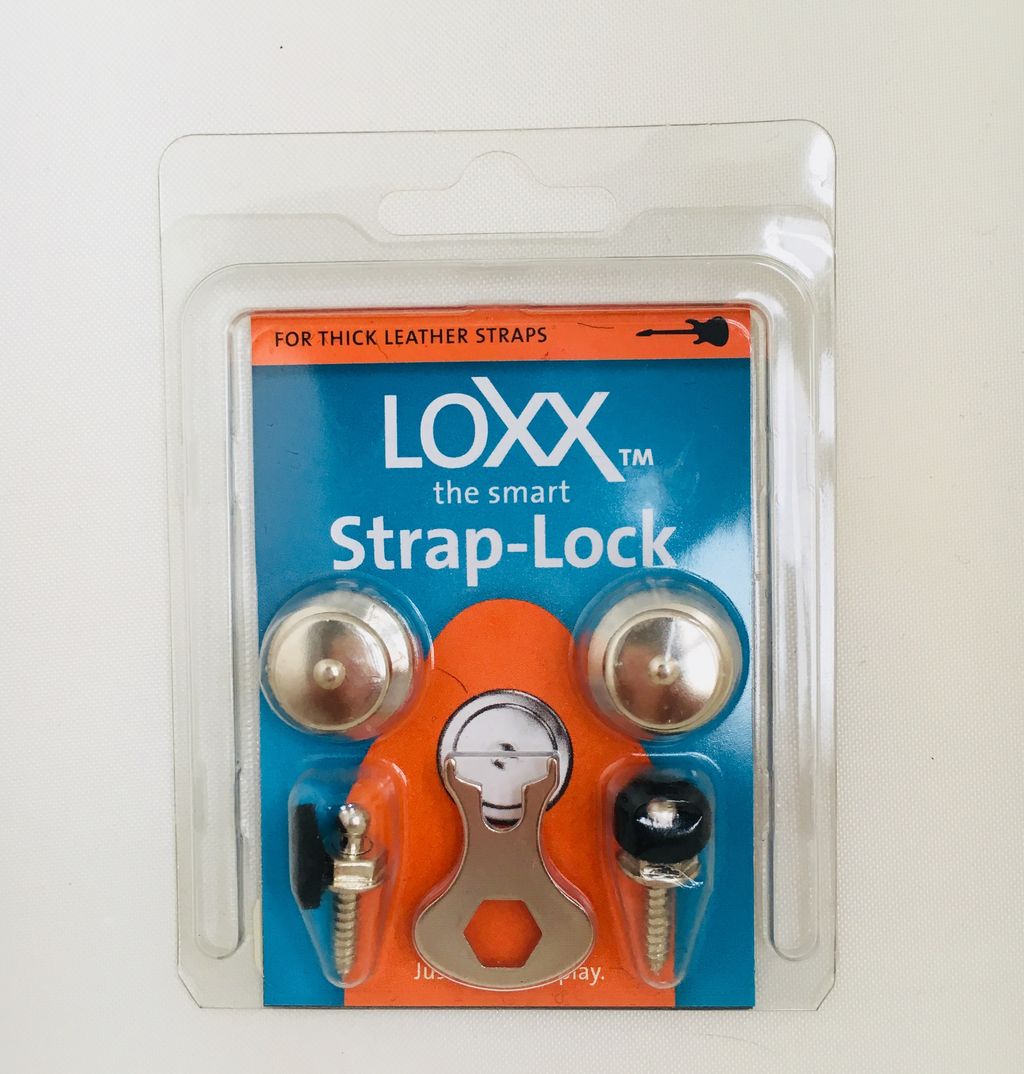 Loxx Strap Lock System for Guitar or Bass - Nickel Finish - Extra Long
Loxx For Thick Leather Straps - XL
The clever Security Lock for your guitars and basses.
Even under extreme use, the carefully thought out construction and the high quality materials inside of
LOXX® ensure a safe handling of your instrument. At the same time, LOXX® is totally easy to install.
By screwing the LOXX® ball pin into your guitar, you can fasten and unfasten your strap with just one hand.
How does LOXX® work?
LOXX® closes and locks automatically. The perfectly designed stainless steel spring (similar to a tow-bar) fits snugly around the standardized ball head of the lower part. The smart mechanism will not open unless the cap of the upper part is lifted and the ball head is released.
FREE SHIPPING WITHIN MALAYSIA!