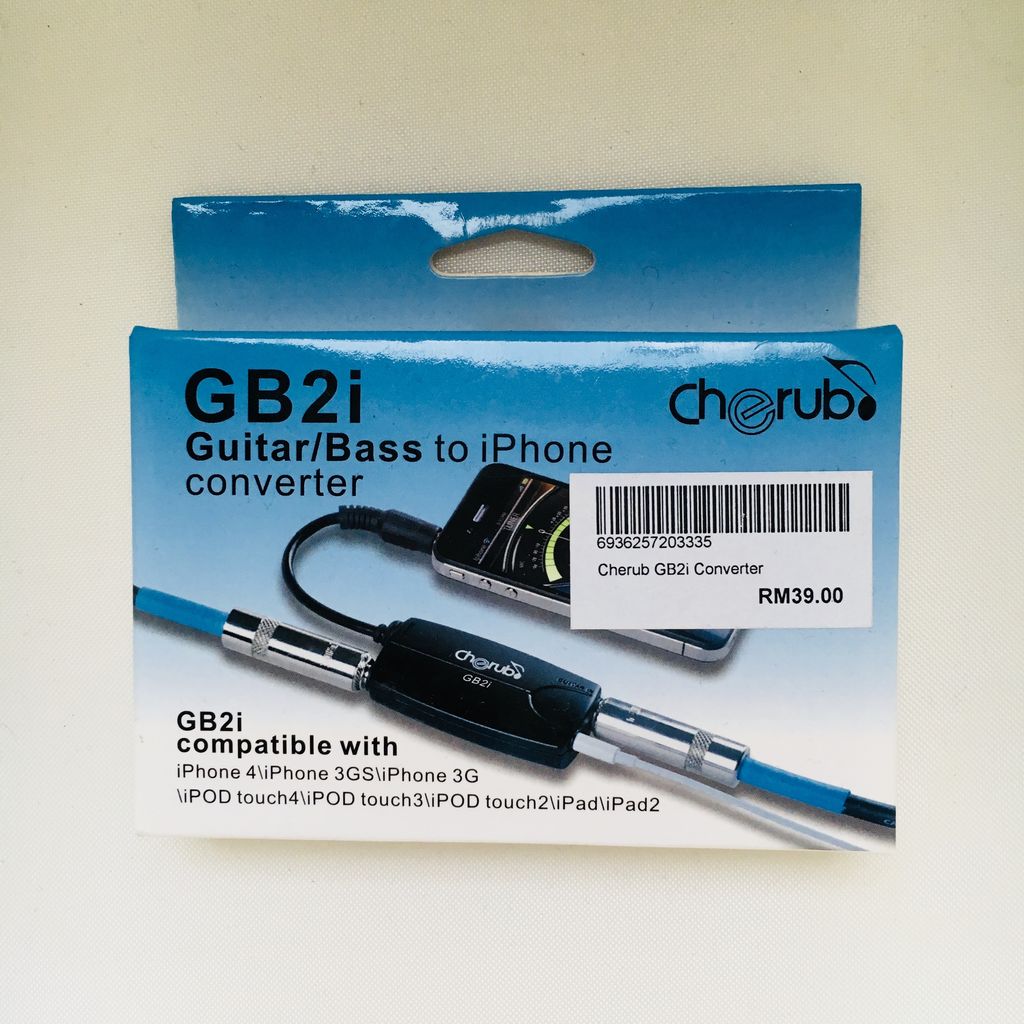 Cherub GB2i Guitar Interface Adaptor for iPhone, iPod touch, iPad
Cherub GB2i Guitar Bass to iPhone adapter for Strumtune

The GB2i is the perfect interface between your Guitar or Bass and Strumtune. Simply plug your instrument into the GB2i, and the mini lead from the GB2i into the iPhone headphone jack and start tuning.Don't want to unplug after tuning? Plug your lead into the GB2i output and into your amp.Don't have an amp? Listen to the sound through your headphones/ earbuds via the Headphones jack.Why carry a phone AND a tuner?

Cherub Technology's Strumtune is a multifunction digital tuner, tone generator and metronome for the iPhone. Featuring a host of tuning styles, Strumtune calls upon Cherub's more than 14 year experience in tuner development to make it the most accurate tuner in the iPhone App market.

The Strumtune turns your iPhone into a 3-in-1 Metro-tuner, the kind that Cherub has become world renowned for producing for many years.
FREE SHIPPING WITHIN MALAYSIA!